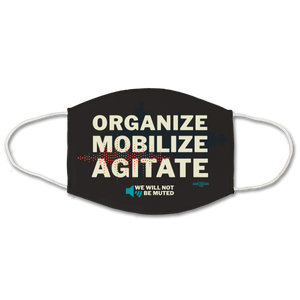 Our mantra: Organize. Mobilize. Agitate.
Wear a mask, practice social distancing, and let's keep each other safe.
Made in the USA
Union printed
Non-medical grade
100% polyester
One size fits most adults

Please be advised masks are not medical grade.

re:power makes no representation or warranty that the masks will prevent infection or transmission of viruses or other infectious diseases. We are not medical experts. If you have questions regarding health or safety, please consult with the CDC and/or qualified medical professionals.